Finest Online Dating App with the ease of use and functionality
Dating Script's Exclusive Mobile App
The mobile app for your dating platform will ensure that your users never miss out on any important updates, messages or events.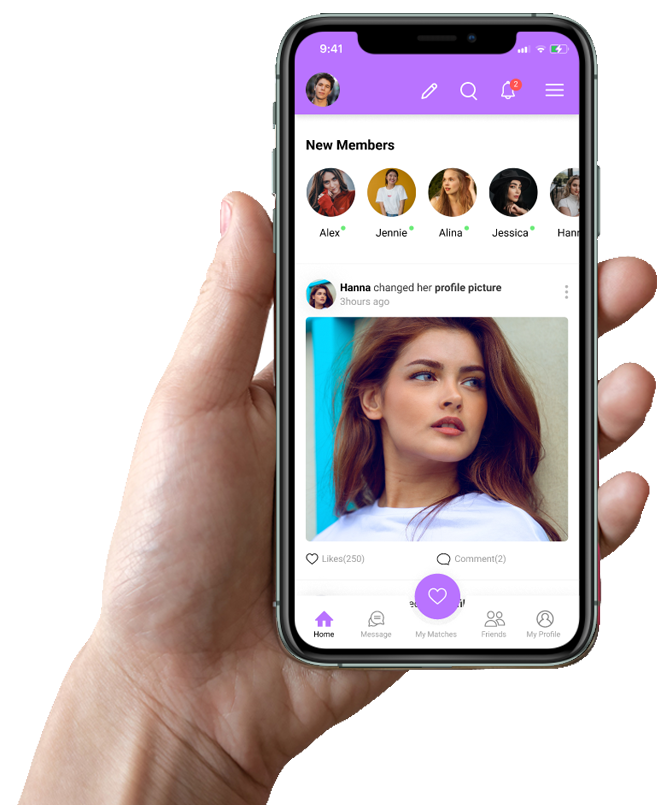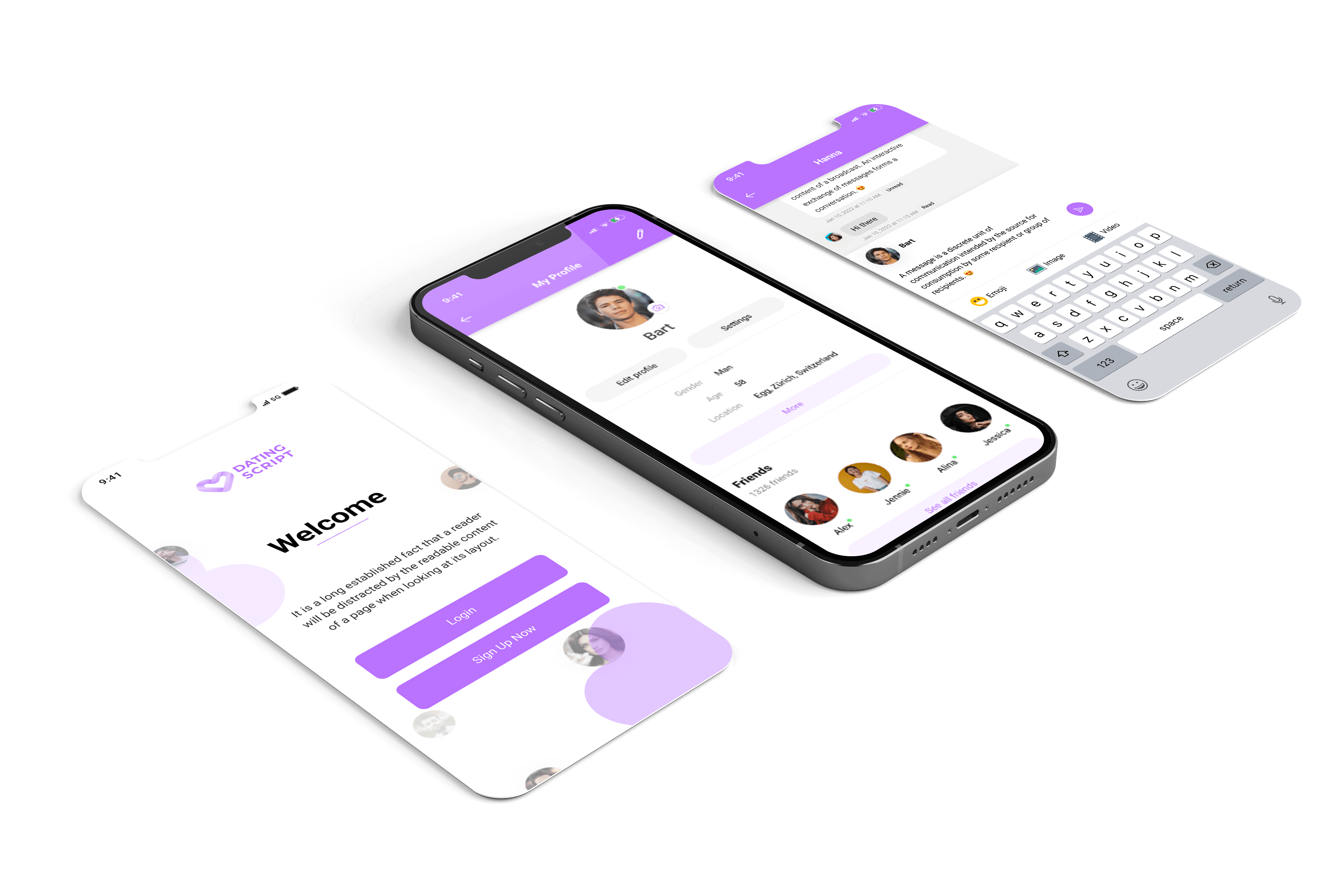 With a sleek, modern design to make your dating experience more enjoyable and easy to use. We're here for you!
Our user-friendly features will blow any other site or app out of the water with ease.
Give Your Dating Site an Upgrade
Love it when companies take care not only visually but also in terms of how well designed their product actually feels because then they really understand what users want which inevitably leads them towards success.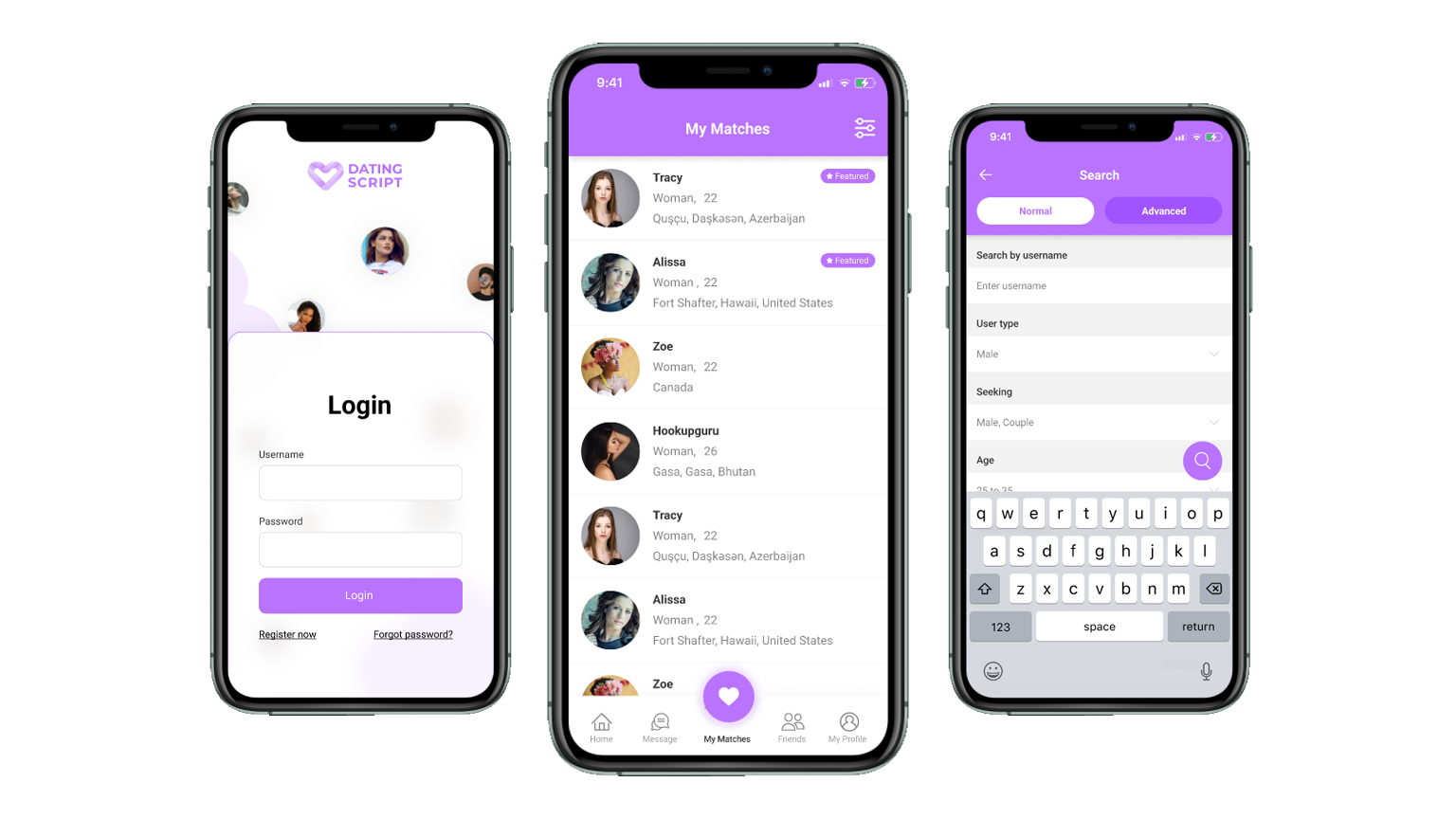 Finest Online Dating App with the ease of use and functionality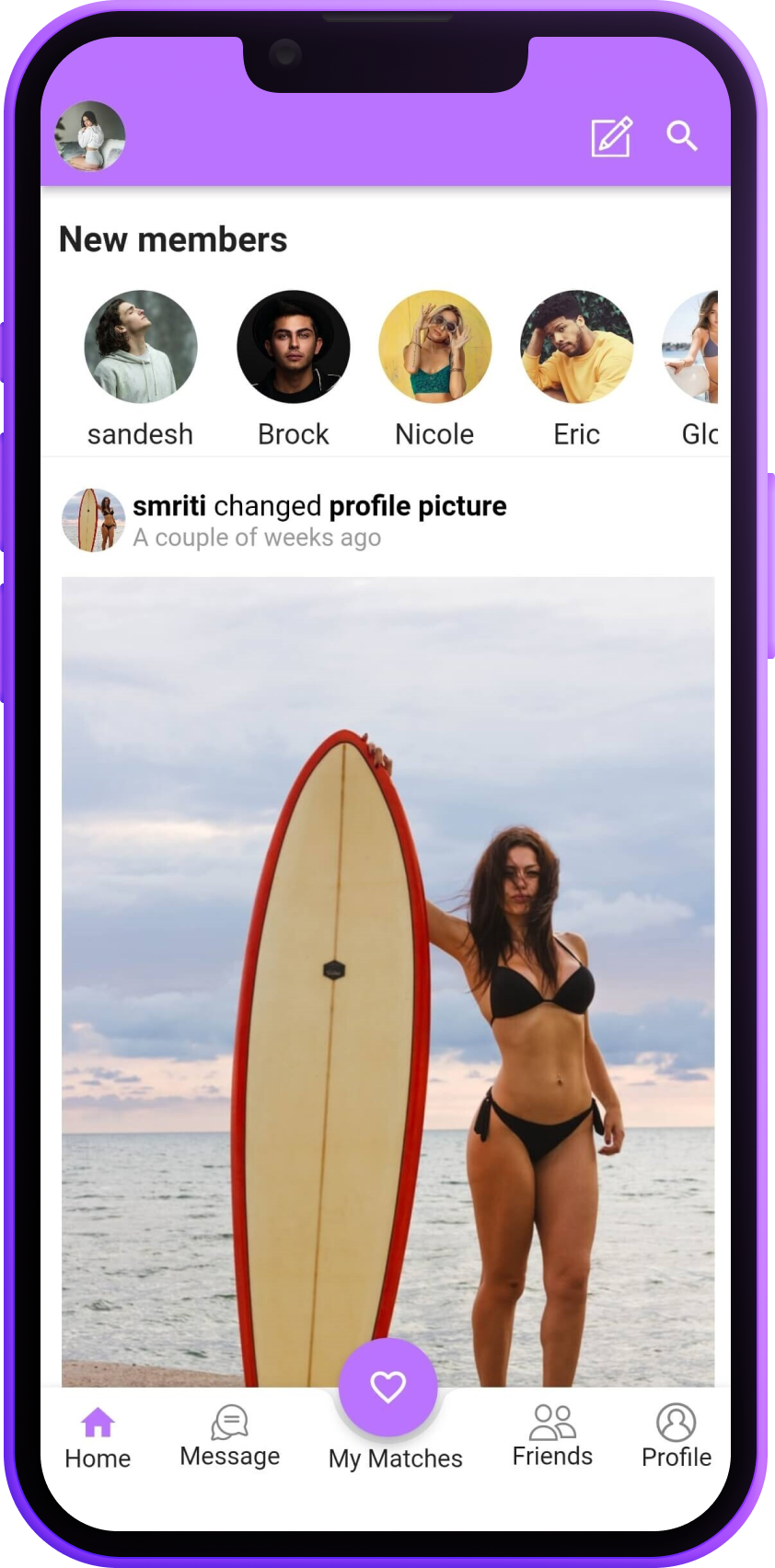 Dating Script is packed with Dating Specific features to provide your users with the best way to find your perfect match.
The elegant design will help you make a lasting impression. Visitors to the app will feel like they're getting exactly what they expected from a Dating App. The design is user-friendly and appealing.
Each user has their own unique timeline. When people you've crossed paths with upload photos or update their status, the app displays them in your timeline.
Users can chat one-on-one in real-time with other members using the Dating Script Chat feature for stronger bonding.
Users can communicate with other users from anywhere, the mobility will make it easier to gain new users, and they will spend longer sessions in your App.
Meet people worldwide, find a match that shares similar interests or fall head over heels in love at first sight.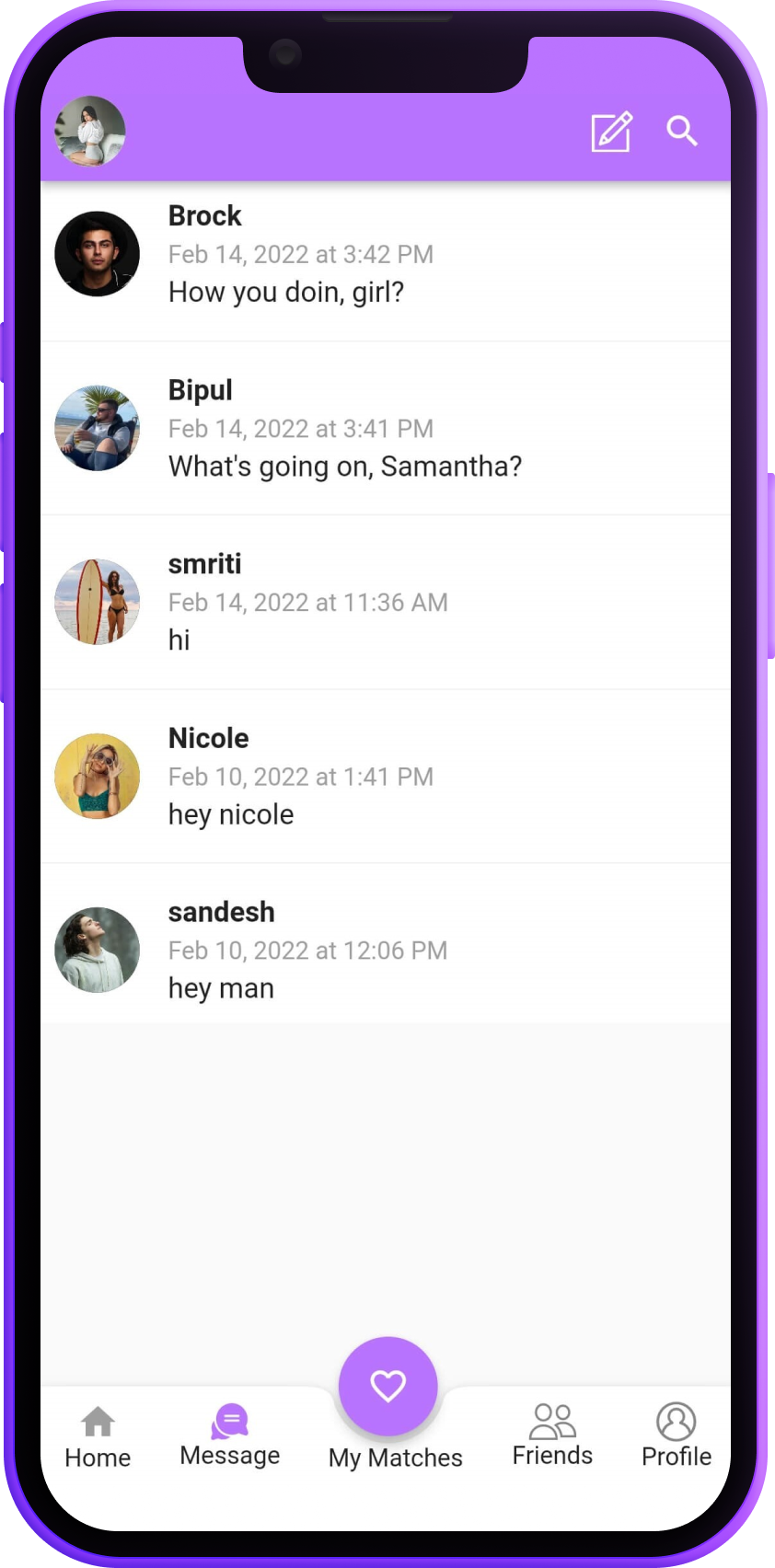 The App lets your users meet people worldwide, find a friend that shares similar interests as you do or fall head over heels in love at first sight!
Accept Requests for Friendship
Accept requests and make new friends so you may communicate with as many new friends or possible partners as you wish.
Dating Script allows users to make requests to their potential partners in order to connect and learn more about one another.
Personalized Profile Page
Elegant and informative profile page for each user to check out everyone's interests and decide who deserves the love of your users.
About, Friend list and Gifts
The user's profile page displays information about the person, including basic details, friend lists, and virtual gifts sent by other users.
Report inappropriate User
At any moment, you can report any user for acting inappropriately.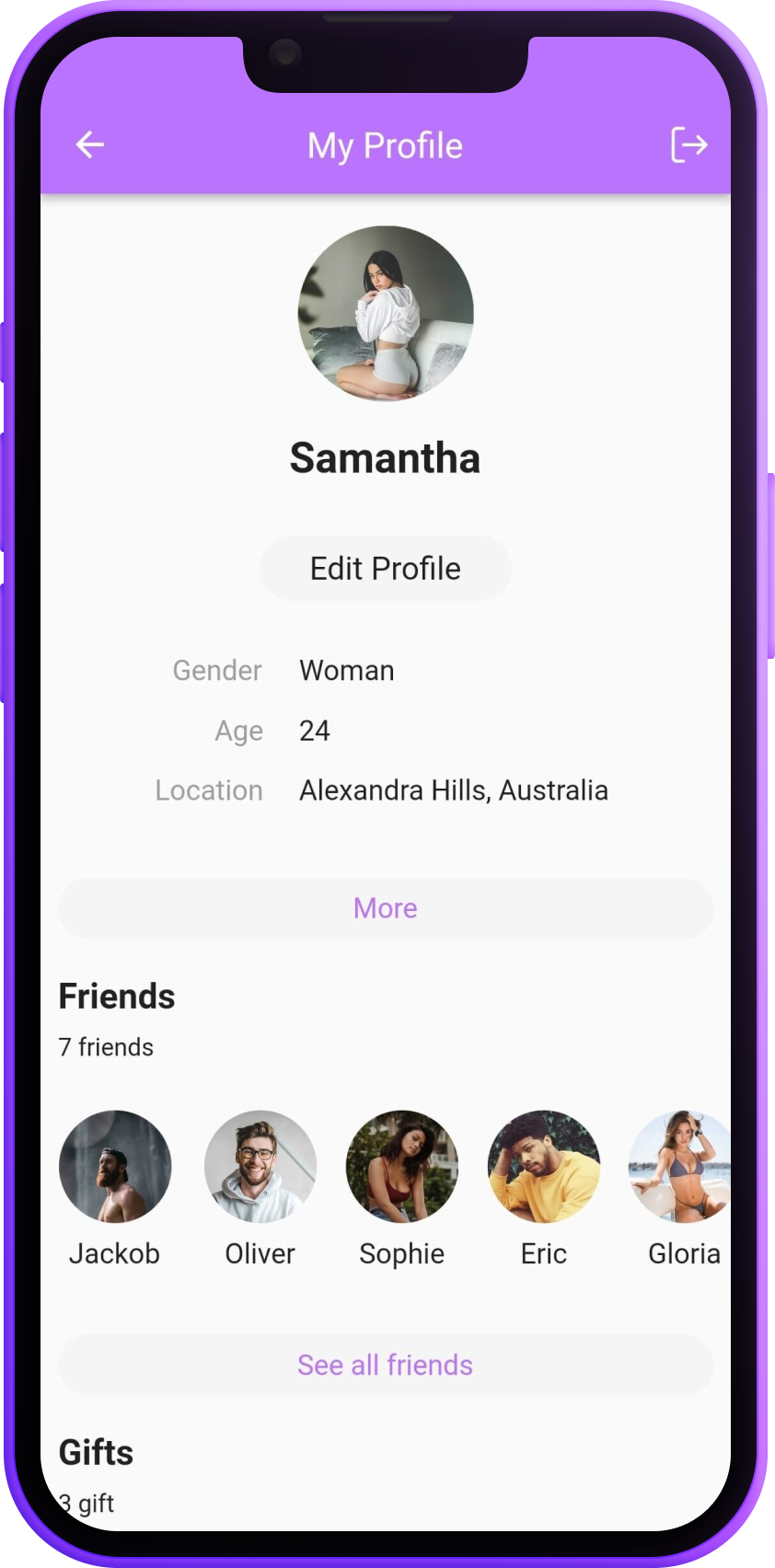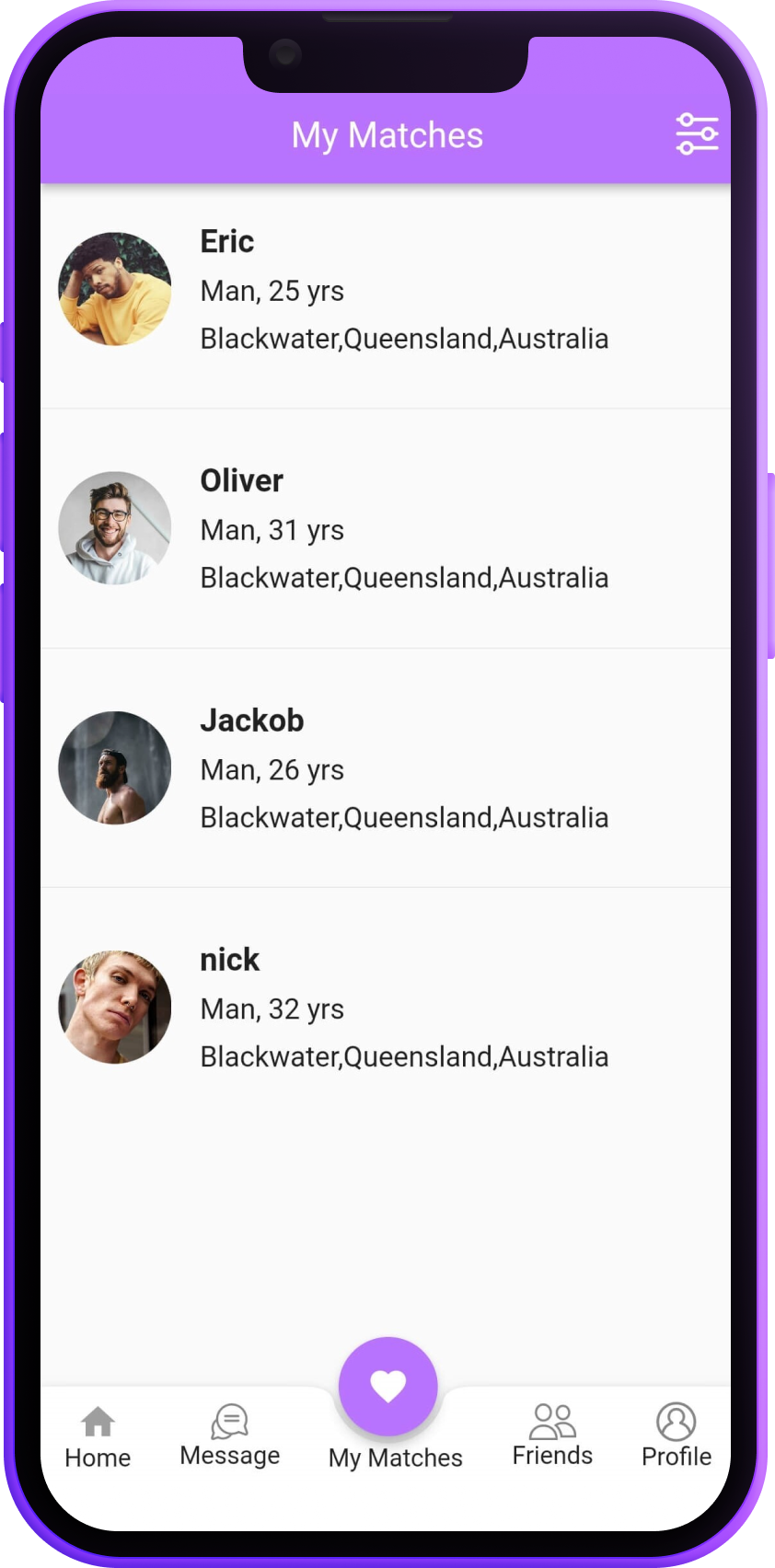 Users will get perfect matches with others via My Matches. Advanced algorithm for perfect matches.
Users can sort their matched users by gender, geography, and age to eliminate those they don't want.
Turn Matches into Partners
Chat with the people with whom you've made matches. Follow their life events on their feed to feel some sort of who they are as a person before interacting.
Expand your Dating Business today with The Best Dating App out there!