Start your profitable Matchmaking Business
No coding required!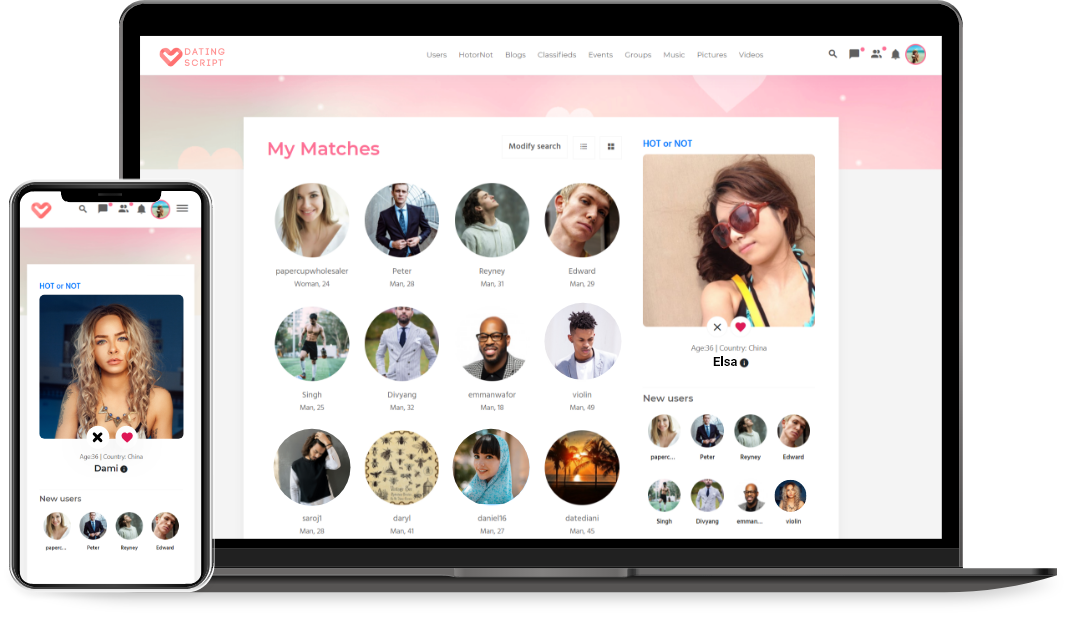 Advanced Matchmaking Algorithm

Successful matchmaking businesses choose Dating Script!
Jedrick, Manager of BronyMate
He shares his awesome experience about successfully running his matchmaking website made with Dating Script for the past 10 years ?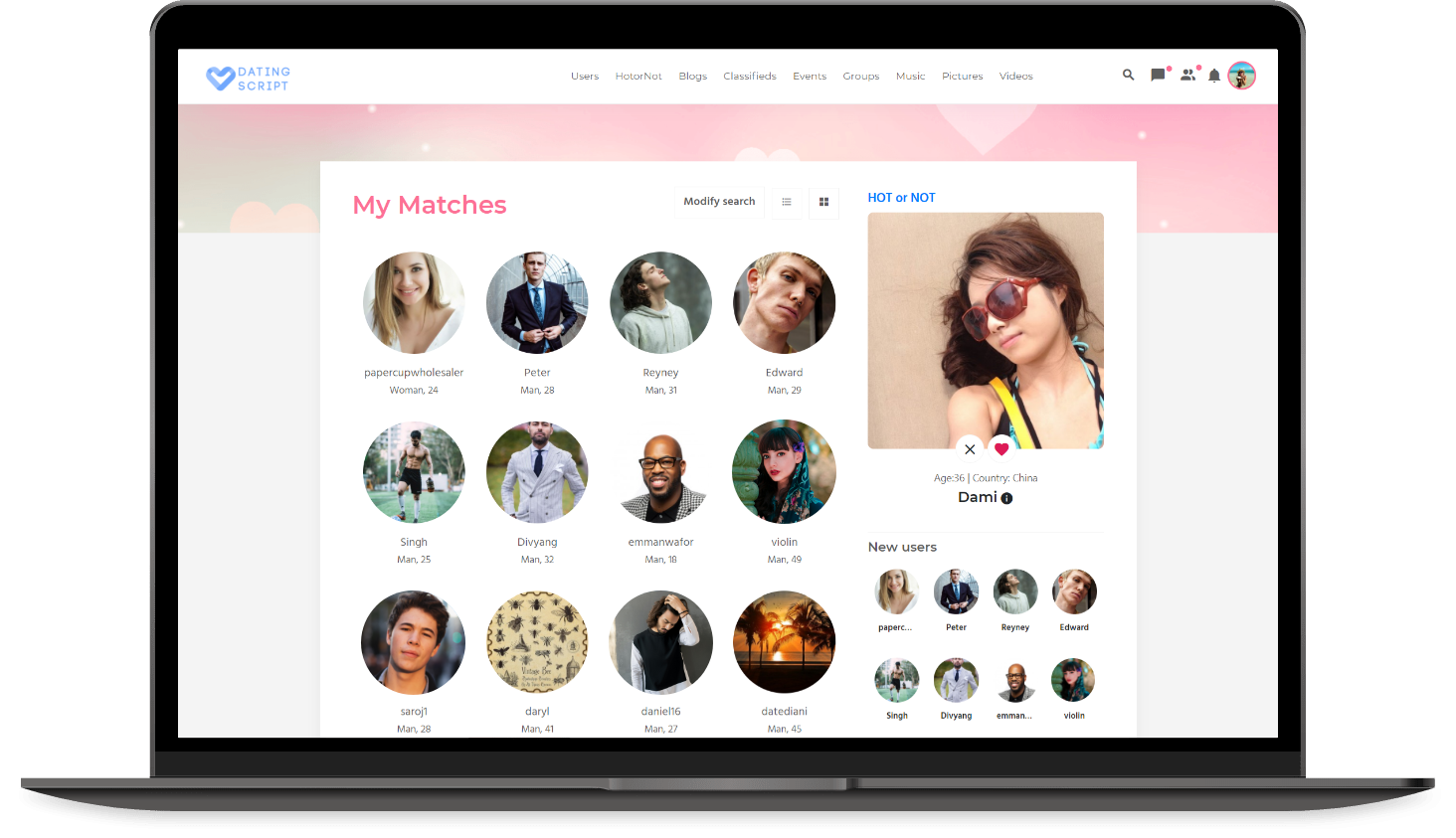 Advanced Matchmaking Algorithm
Let your users match, arrange dates, share moments and create memories!
Make money from your matchmaking website.
Earn money from your matchmaking website with In-App ads, Google ads, Mobile-friendly ads, Subscription plans, and Credits for your users.
In-app ads: Promote third-party services within your app and earn commission based on views/clicks.
Google Ads support: Create your own banners or use Google Adsense code, or any other advertising network's code.
Mobile-friendly ads: Insert different ads for different screen sizes ensures that ads display correctly.
Subscription plans and Credits:  Earn money from your matchmaking website by giving Membership plans and virtual credits to your users.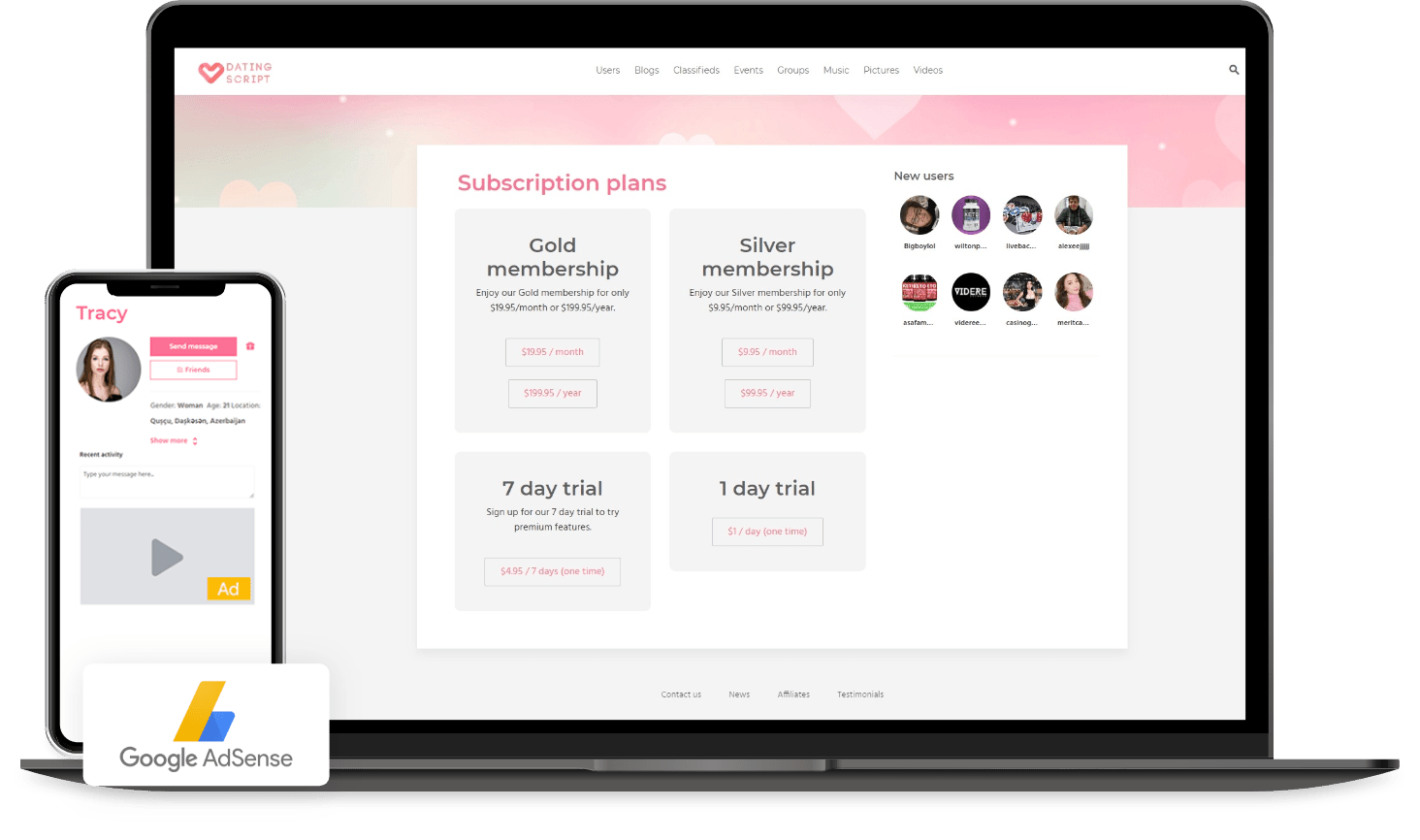 Faster, easier, and effective whenever users access your website from a mobile device. The essential features load up with more exciting features and beautiful themes to provide the users a perfect place to find their perfect matches.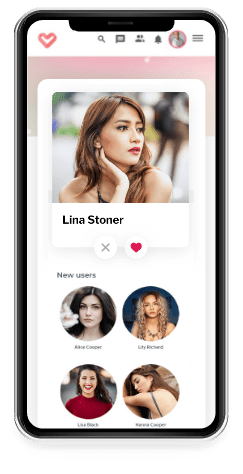 Perfect match possibilities
with the modern "Hot or Not" feature for the users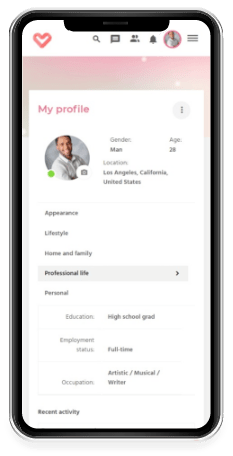 Let your users explore numerous profiles and easily interact with other users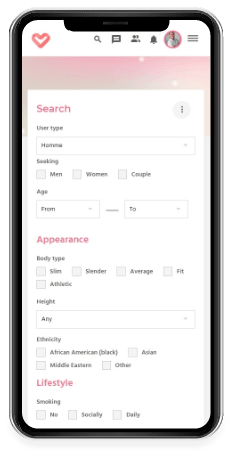 Advanced search option to browse other users based on the user's search preferences.
Let your users explore all their perfect matches in one place and pick their favorites.
Modern matchmaking templates with multiple variations, all included in our matchmaking software.
Bring out the Old School vibes with these evergreen and classic themes. These are fully- customizable & mobile-friendly
which are packed with the Top features.
Ready to start your matchmaking business?
Want to create a Matchmaking Website in WordPress?
Choose WP Dating – The #1 Match Making Software in WordPress to create extraordinary matchmaking websites!